Office Hours
Monday 7:30am - 6:00pm
Tuesday 7:30am - 8:00pm
Wednesday 7:30am - 6:00pm
Thursday 7:30am - 8:00pm
Friday 7:30am - 6:00pm
Saturday 8:00am - 2:00pm

Helping to keep your animals healthy and happy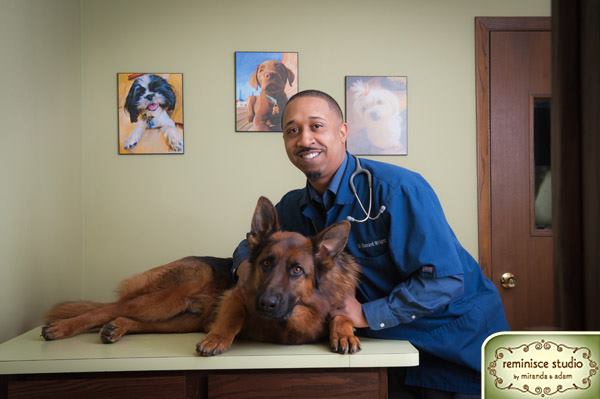 Dr Ramard Wright B.S DVM
Dr. Wright was born and raised in Milwaukee, WI. He graduated with a bachelor's degree in biological science from UW-Milwaukee in 2004 and from UW-Madison with a degree of Veterinary Medicine in 2008. He actively participates in youth mentoring activities, recreational sports, and other community events.
Ramard has two cats named Madison and Boo and three dogs named Julio, King and Xionna. He also has a Scarlet Macaw named Picasso. His veterinary interest include soft tissue and orthopedic surgery, exotics, and canine and feline wellness. He has worked in the veterinary field for over 10 years at several other clinics in southeastern Wisconsin.
Dr. Ramard Wright B.S. DVM
The "right" animal hospital for all your pet's health care needs!

Phone: 414-355-2603 Fax: 414-355-7455
8745 N. 51st
Brown Deer, WI 53223​